Chat
Click on the chat tab located in the tool bar at the top of main page: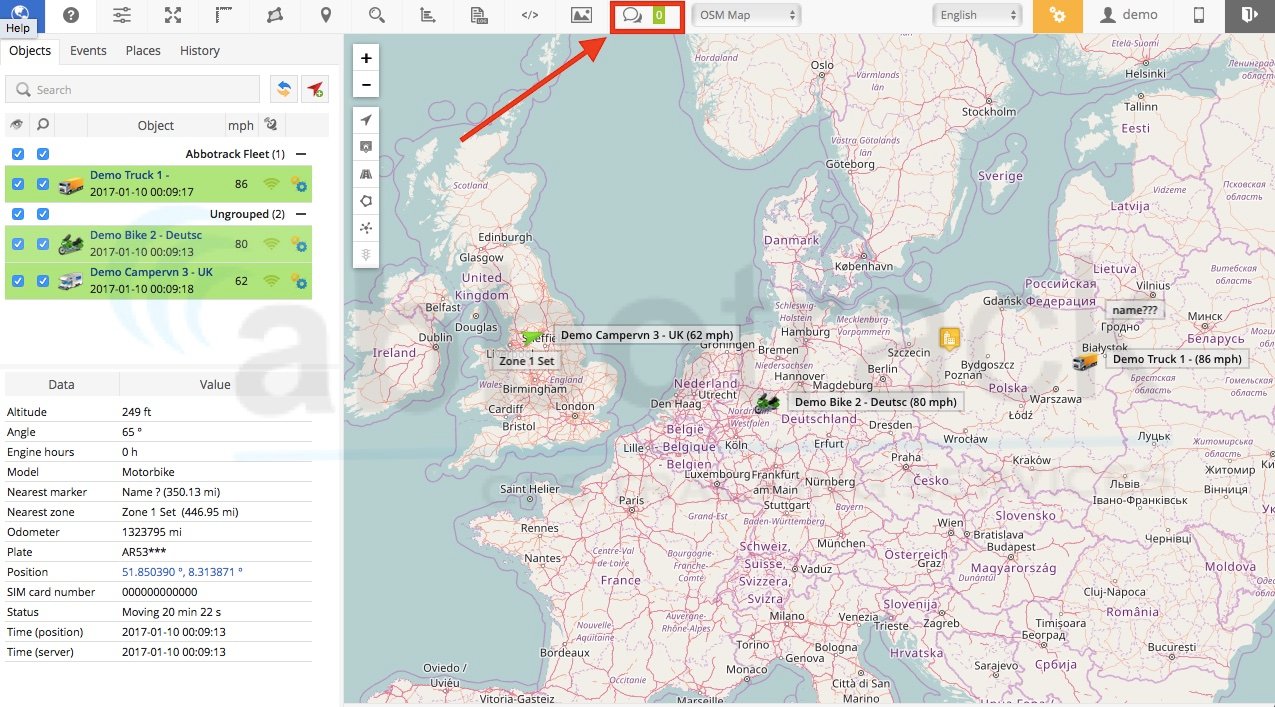 This sections allows to send and receive messages between supported devices. This feature is fully supported by Android devices (download Android application).
Only supported devices will be listed in chat object list. Select prefered object to start conversation.
Note: In order to use chat with android device you must:
in edit object section choose GPS device: Mobile (Android). (How to edit object)
or
run Android GPS tracker application and click start tracking. As soon as application detects device location, abbotrack GPS tracking software system will add it as chat compatible device.