Density Control & Flow Solution
Easily manage the number of people within your premises at any one time.
Control the flow of foot traffic and avoid overcrowding within your property with clear signage at all customer entrances.
How does it work?
Our specialist people counting cameras watch entrances and maintain a tally of how many people are in your store at all times.
This allows you to:
Limit the number of people within your store
Display clear signage at entrances for your visitors
Avoid overcrowding and safeguard your staff
Re-open with full control of traffic and confidence in your safety measures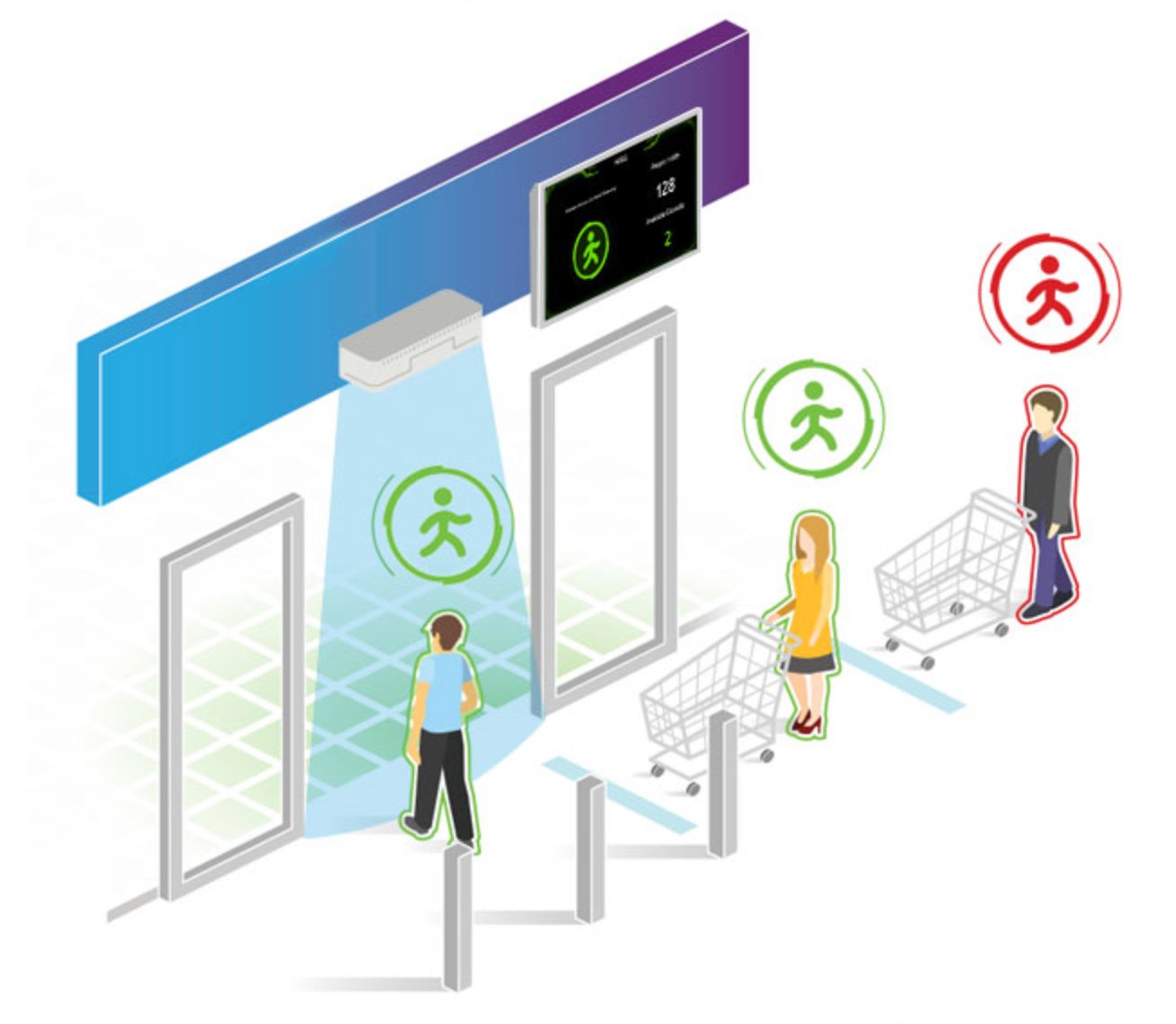 Fast Deployment, cost effective and scalable from small shops to large shopping centres
Depending on your requirements and property, there are a number of scalable solutions available for you to rapidly deploy and begin controlling density and flow of customer traffic.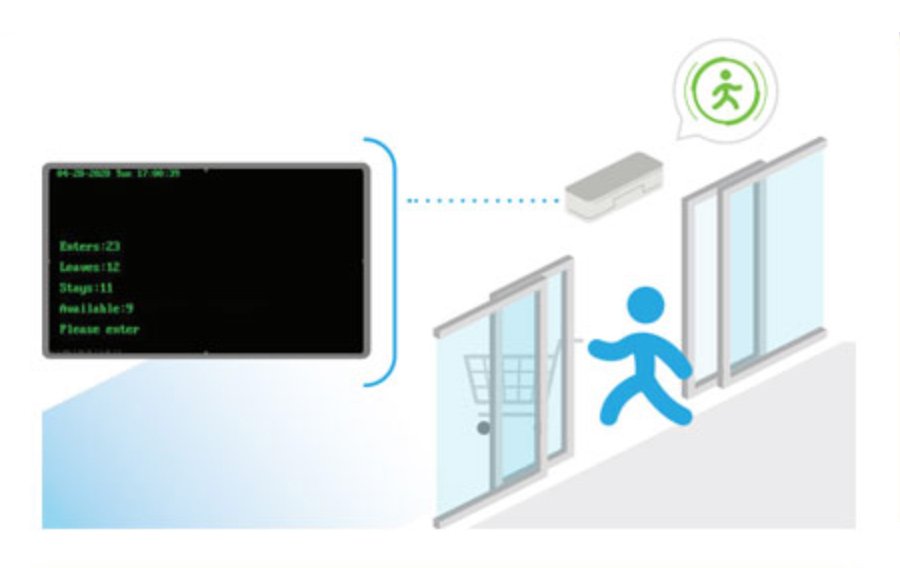 SMALL SHOP
Single Door Camera Standalone
Ideal for small shops
Fast deployment – one camera and monitor needed
Basic data shows number of people in-store
Realtime alert and voice prompt from cameras when threshold number is reached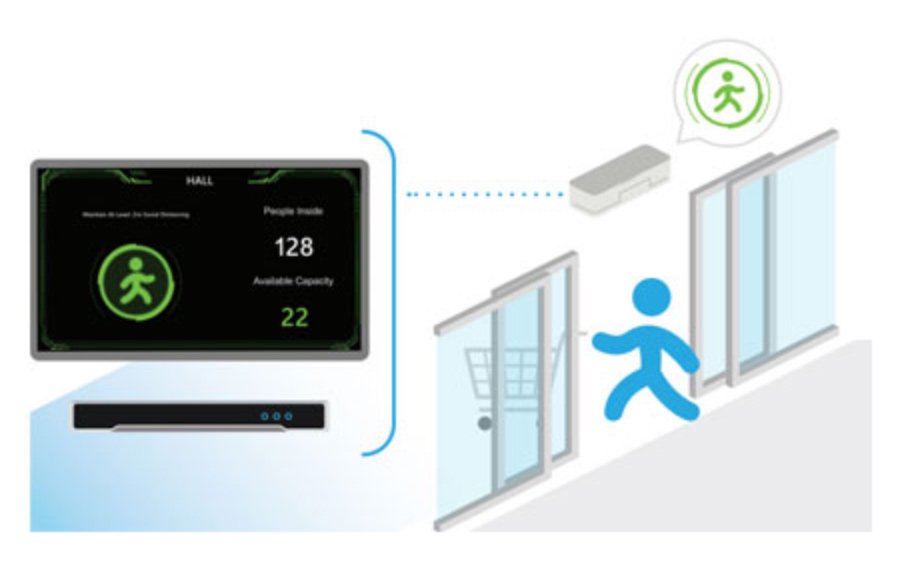 RETAIL SHOP
Single Door with Customer Display
Ideal for retail shops with higher footfall
User friendly, informative display shows customers how many people are currently in-store and maximum number accepted with green and red warning signs
Ideal monitor placement near entrance so customers can identify the display and safety measures clearly
MULTI-ENTRANCE RETAIL
Multi Door with Customer Display
Ideal for larger shops with multiple entrances/exits
Smart NVR recorder calculates the total number of customers in-store across multiple entrances
Monitors display intuitive realtime data with warning signs for customers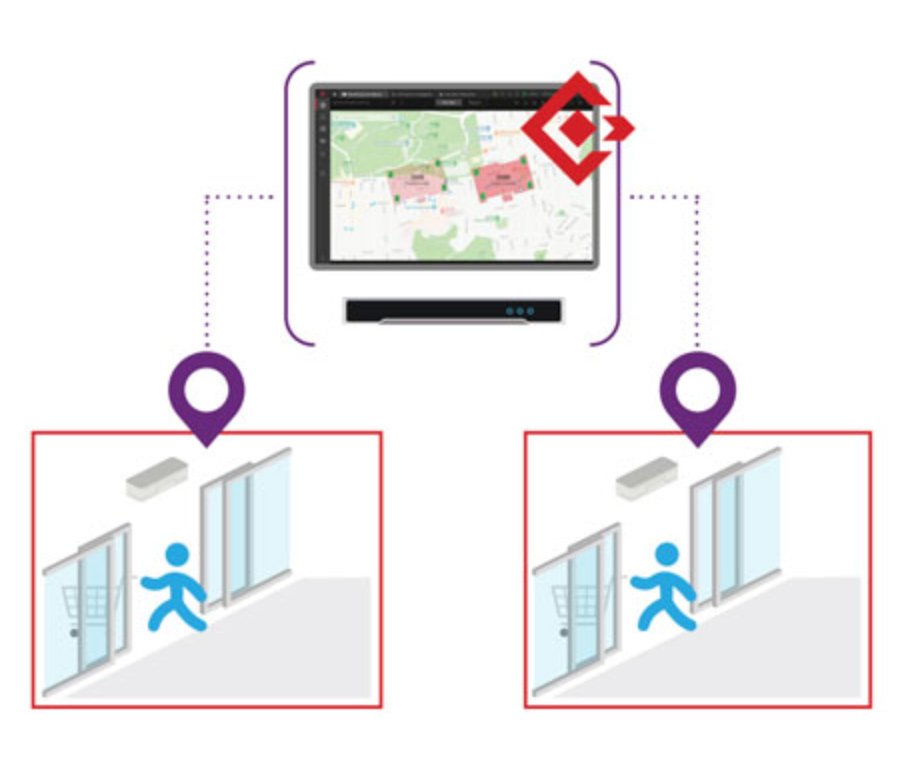 MULTIPLE LOCATIONS
Multi Door and Multiple Location
Ideal for larger sites with multiple entrances/exits as well as multiple locations
HikCentral software calculates total figures and can display them across all sites accurately
Whole system can be monitored centrally via HikCentral software, with reports for further analysis available
Get in touch to discuss your requirements
We're here to help businesses re-open their stores with full confidence that the have the correct safety measures in place to safeguard their staff and customers. Density monitoring is one of the key steps in promoting social distancing, which can be used alongside temperature monitoring solutions.
Call now on 01482 908404 to find out more